By: Sarah Allen
Image Source: NET Bible
One of the most fascinating aspects of studying biblical manuscripts is the gateway they give readers into visually experiencing the historical accounts found in the gospels. Not only do the contents of the pages serve as snapshots of these narratives, but they also function as a window through which readers of the twenty-first century are privileged to observe how these same accounts were viewed in centuries past.
The New English Translation, or NET Bible, is well known for having an unprecedented 60,932 translator notes! This astonishing number of notes creates an equally massive dilema for publishers: how do you arrange the notes in a way that is easy to use, visually appealing, and keeps the focus on the biblical text? To answer this problem, the editors of the NET second edition took their cue from the scribes who produced New Testament manuscripts for over a millennium.
The NET features a single column of biblical text surrounded on three sides (left, right, and bottom margins) with footnotes covering translation notes, interpretive decisions, text critical analysis, and historical background information.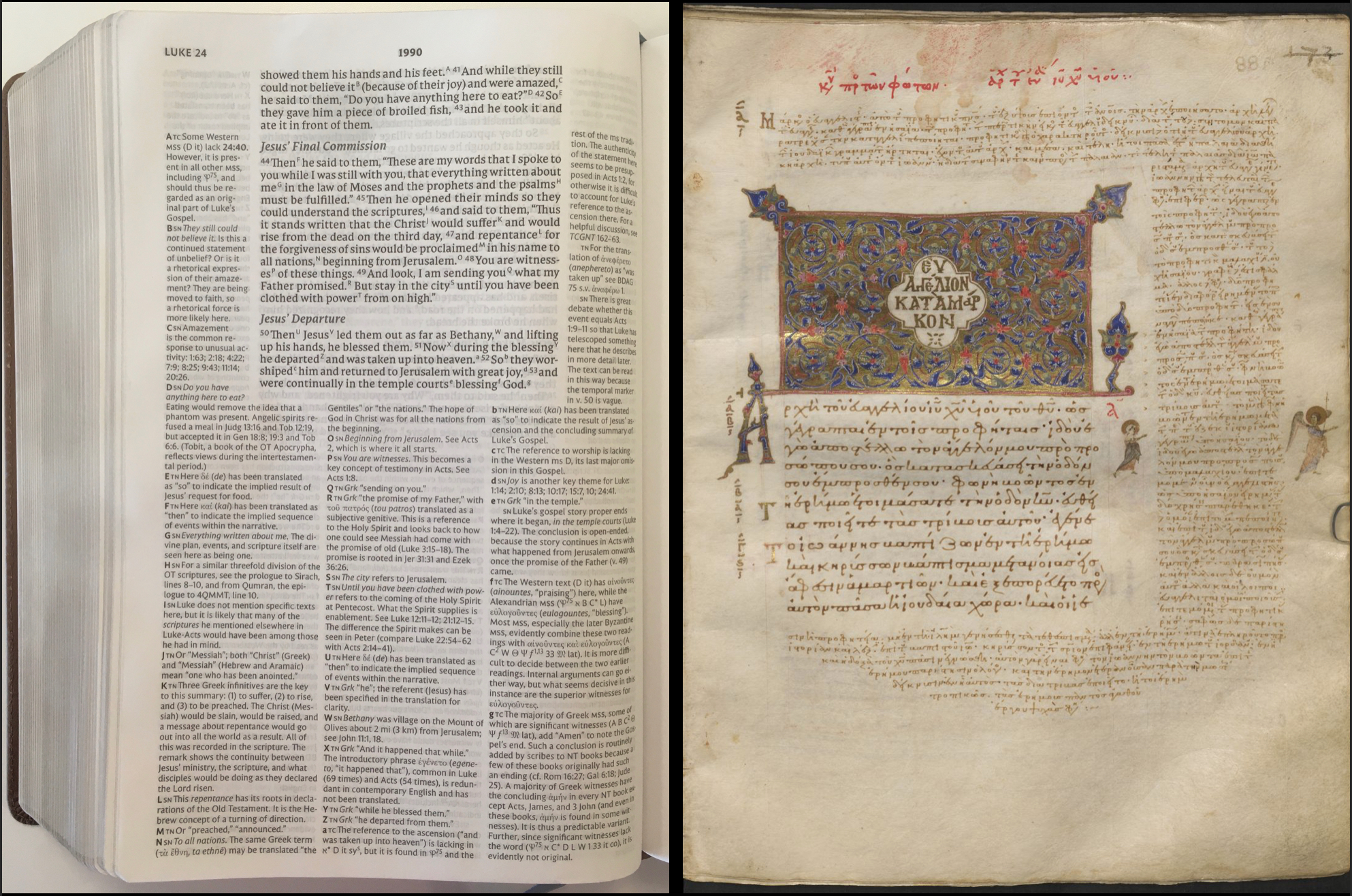 Scholars have long observed that scribes commonly formatted the manuscripts they copied in this way. The wrap-around commentary in Greek New Testament manuscripts remains an area for future study.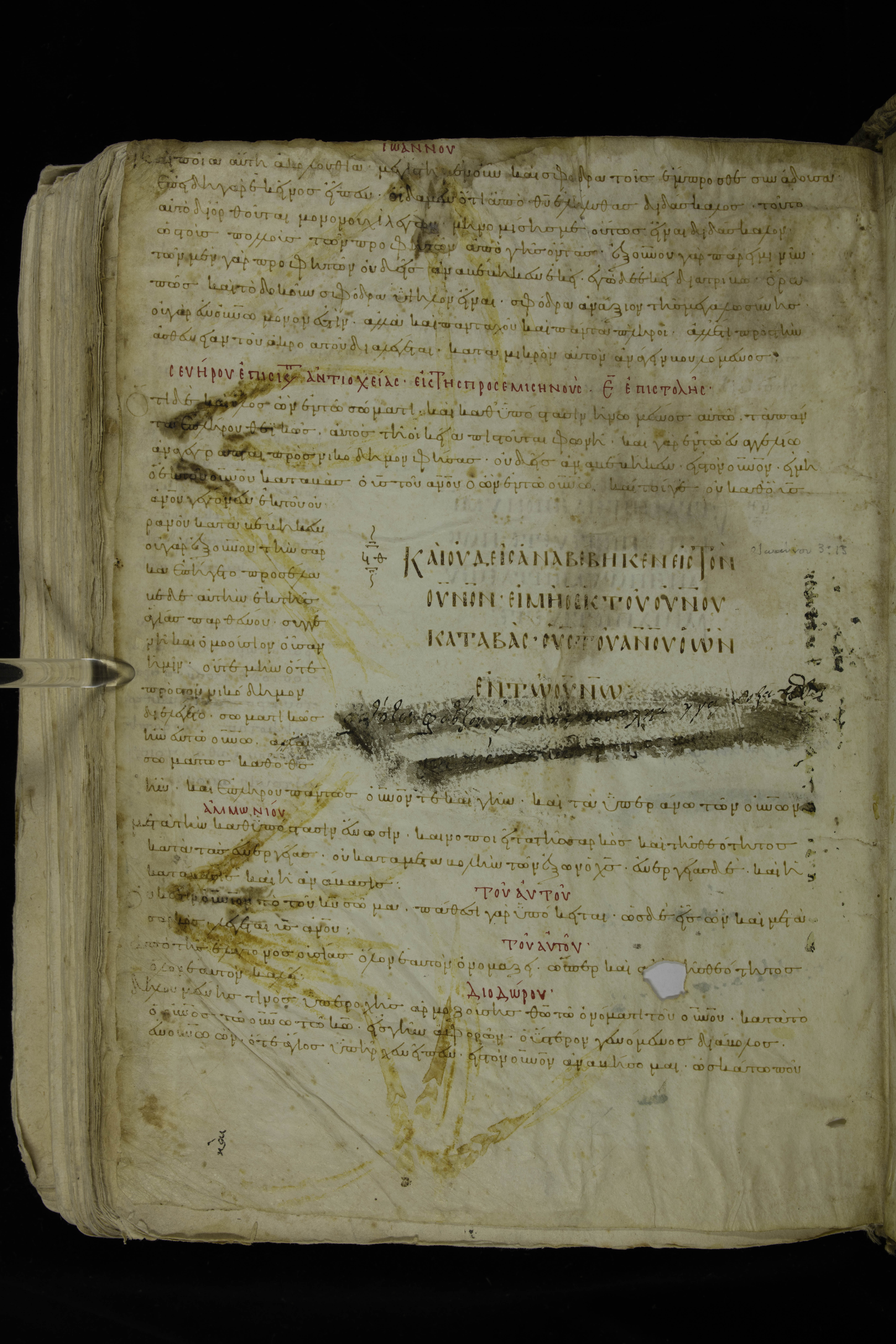 These types of notations and commentary appear mostly in the minuscules of later centuries. However, some earlier manuscripts that also utilize this format have been discovered. In a few cases, these early examples are written completely in majuscule hand. Our friends at the University of Birmingham are currently working on a project attempting an in-depth study of the seventh century undertext of a palimpsest (Codex Zacynthius) which features a single column of biblical text surrounded on three sides by patristic commentary.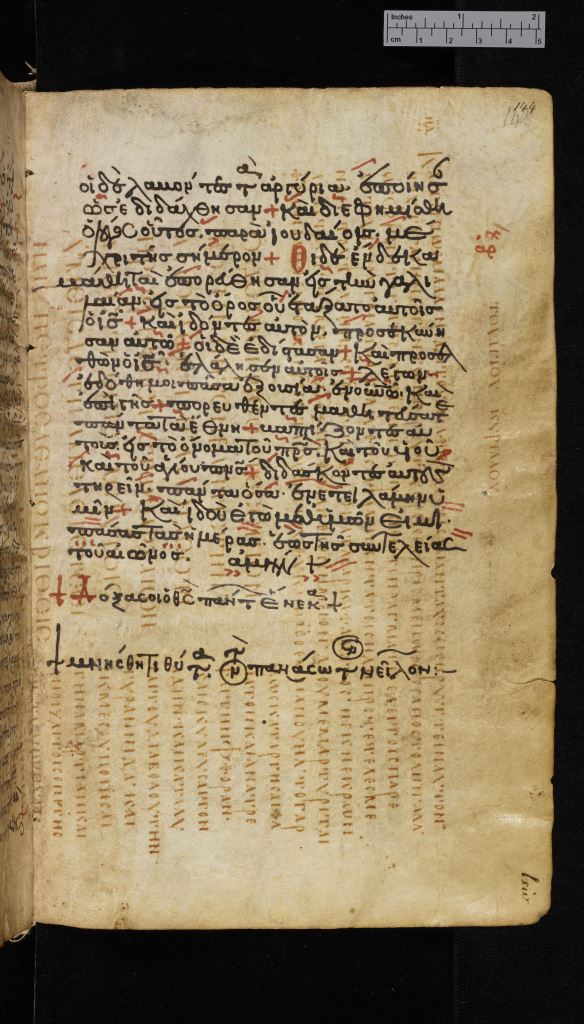 Image source: Cambridge University Library
While there remains much translation work to be done in order to know the full extent of the content of these commentary sections of the manuscripts, readers can rest assured that interaction with the text itself by scribes was a common practice and has long been an essential part of the transmission process.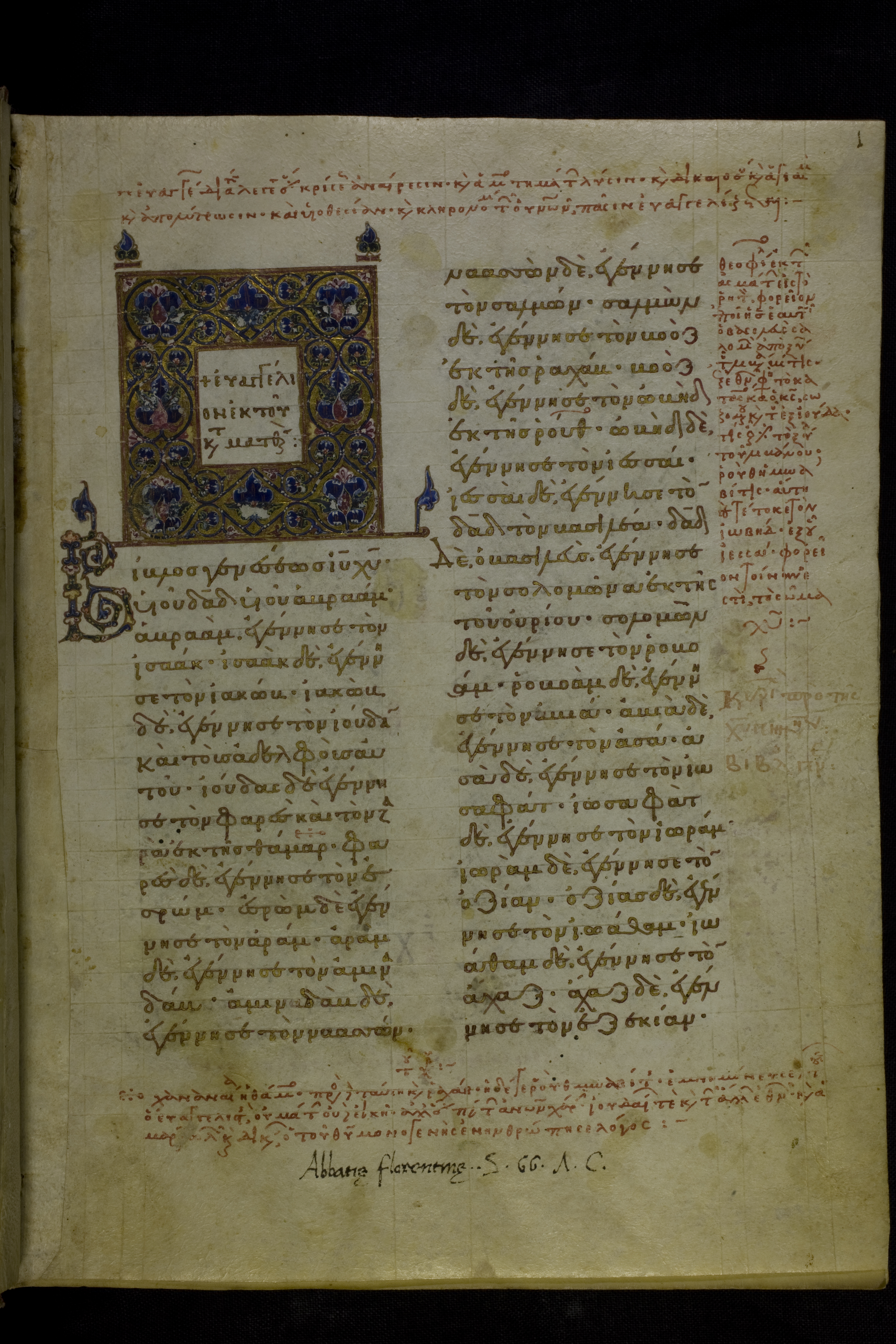 Choosing to mimic the format of these early biblical manuscripts, the editors at Thomas Nelson went back to the future.The NET Bible edition 2.1 provides readers easy access to notes concerning translation choices without the hassle of pesky page turns or the need for secondary sources. Furthermore, bringing the pages "full circle" enables readers to take part in a way of reading the Bible that has a long history among those who undertook the task of transmitting and interpreting the New Testament for future generations.