On Thursday, September 19, 2019, CSNTM is participating in North Texas Giving Day, a one-day online giving extravaganza for our whole region hosted by the Communities Foundation of Texas.
Since its founding in 2009, North Texas Giving Day has inspired people to "get up and give," resulting in donations that made a big difference in North Texas and beyond. Last year, Communities Foundation of Texas brought together 2,700 organizations to collectively raise $48 million, and we are excited to be a part of the movement this year!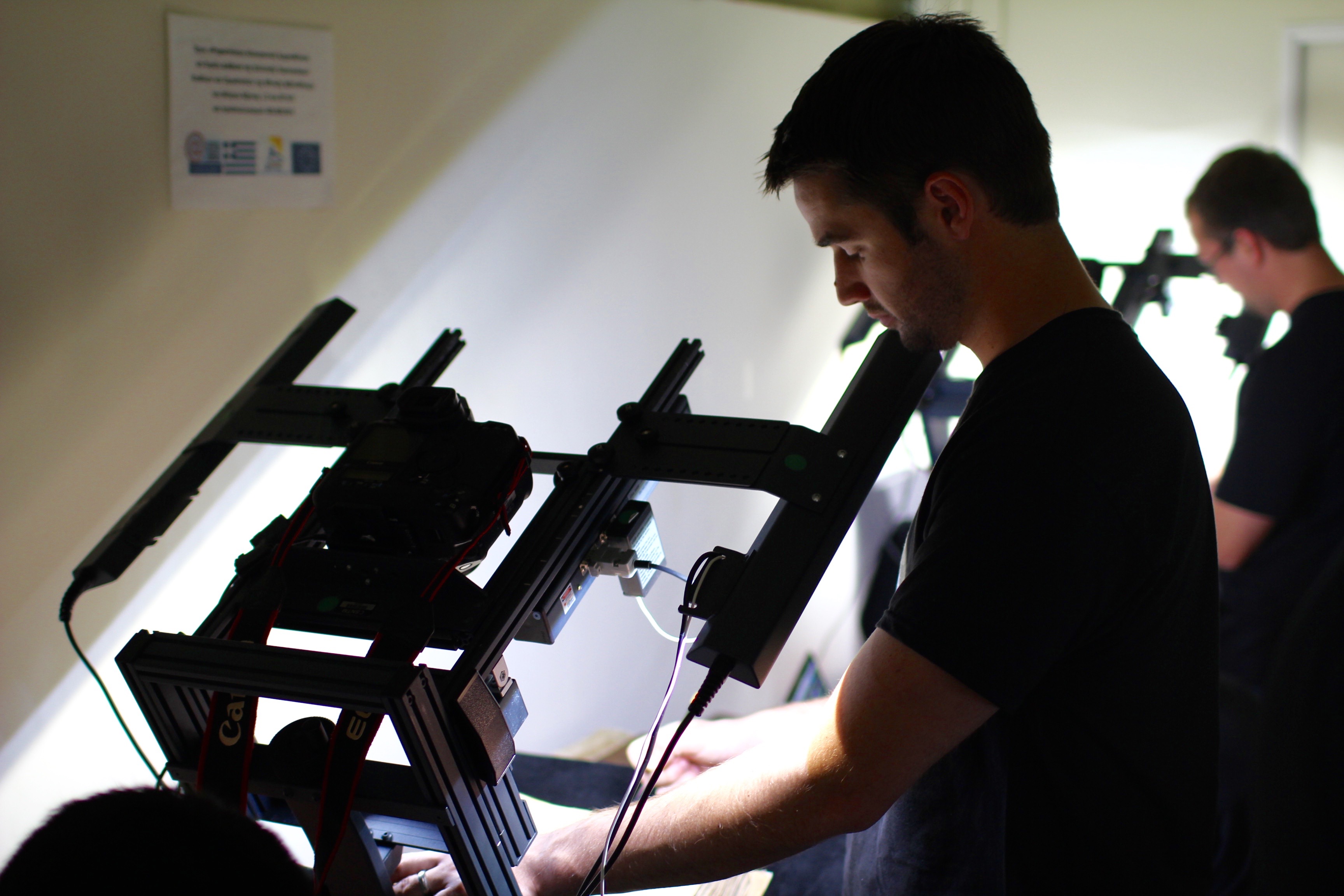 This year, your giving will work toward our $100,000 challenge gift—providing a total of $200,000 for our mission to preserve Greek New Testament manuscripts and share them online. Will you help us reach our goal on September 19? Here are three big ways you can help:
1) Get up and give on September 19
Your gift matters! On September 19, if you donate to CSNTM via NorthTexasGivingDay.org between 6am and midnight, your dollar will help us hit our challenge goal and potentially receive bonus funds and prizes from North Texas Giving Day's sponsors!
Not available on September 19? No worries! Starting on September 9 you can schedule your donation in advance and make your gift count! www.NorthTexasGivingDay.org/csntm
2) Spread the word
Spread the word to your friends and loved ones about the Center and North Texas Giving Day! Don't forget to tag @CSNTM and #NTxGivingDay if you're posting online. During last year's Giving Day, 43% of donations came through social media—so a simple share to encourage your friends and family to get up and give can make a huge difference!
3) Follow us
Follow our social media @CSNTM and facebook.com/csntm, as well as @NTxGivingDay and facebook.com/NorthTexasGivingDay to stay up to date on North Texas Giving Day!
For more information on North Texas Giving Day, visit NorthTexasGivingDay.org! To find out how you can help our organization on September 19, please reach out to Stephen Clardy (sclardy@csntm.org).