As the holidays approach, we want to wish you and your loved ones a happy Thanksgiving and thank you for your invaluable support this year. 2018 has been another successful year for CSNTM. Over the course of the year, we completed four significant expeditions. The year began with an expedition to the Library of Hellenic Parliament in Athens. Then in the summer we worked at the National Centre of Manuscripts in Tbilisi, the Byzantine Museum in Ioannina, and the University of Heidelberg. Altogether, we digitized seventeen of the most significant and fragile manuscripts we have ever handled, adding up to 9,159 total images.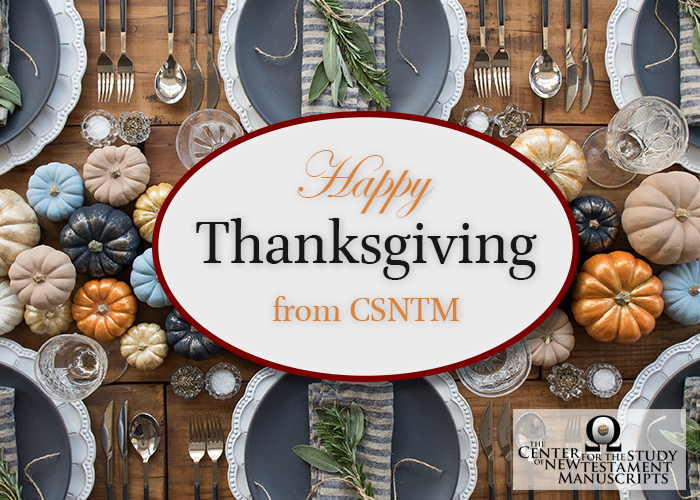 Our work this year was enhanced by our new access to multispectral imaging technology. This technology allows us to view and preserve text otherwise invisible to the naked eye. In 2018, we were able to purchase this equipment, train our staff, and use it for the first time, leading to the discovery of two manuscripts by our team this summer. All this work allows anyone to examine Greek New Testament manuscripts from anywhere in the world. So far this year, over 45,000 people have visited our website to study manuscripts or learn about digital preservation.
Your faithful and generous support – shown by your involvement, gifts, and encouragement – made all of this possible. Because of your enduring partnership with us in our mission the task of preserving these important documents continues to move forward. For that we are immensely grateful. Thank you.
Daniel B. Wallace
Executive Director
Center for the Study of New Testament Manuscripts