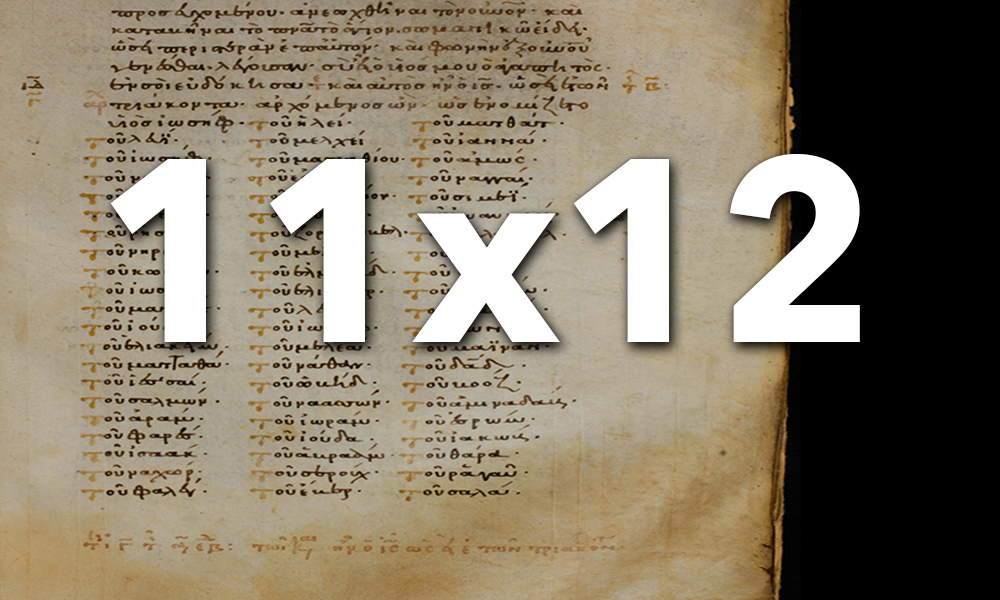 We are launching a brand new campaign called 11×12 for the two weeks leading up to Christmas. 11×12 is an invitation for you to give $11 a month for the next year in honor of someone. Why $11? We chose $11 because that is what it costs CSNTM to preserve one unique, handwritten page of a New Testament manuscript on our upcoming expeditions. Your monthly donation to CSNTM will see 12 pages preserved!
The exciting aspect of this campaign is the opportunity to honor someone else. This time of year is perfect for recognizing and remembering the important people in your life. They could be one of your family members, they could be someone who inspired your interest in the New Testament, or they could even be someone for whom it's difficult to buy a present.
On Christmas Eve we will post a list of the honorees on our website so that you can share with them the commitment you made on their behalf. The New Testament Scriptures would not be available to us today apart from the work of numerous scribes whose legacy we carry on by preserving ancient New Testament manuscripts for the modern world. Now it's your turn to become part of a mission that has been going on for almost two thousand years.
Let's preserve New Testament manuscripts together, one page at a time.