Today, the Tyndale House Greek New Testament (THGNT) was released by Crossway. Dr. Dirk Jongkind and Dr. Peter Williams, along with a team of New Testament scholars, spent ten years producing this new edition of the Greek New Testament. The THGNT is unique among modern critical editions of the Greek New Testament in that their text-critical method especially prioritized the earliest manuscripts. (This was first done in 1831 when Lachmann used only majuscules for his Greek New Testament.) The editors also sought to retain unique characteristics from these early manuscripts, including spelling differences, paragraph divisions, and the order of the books in the New Testament.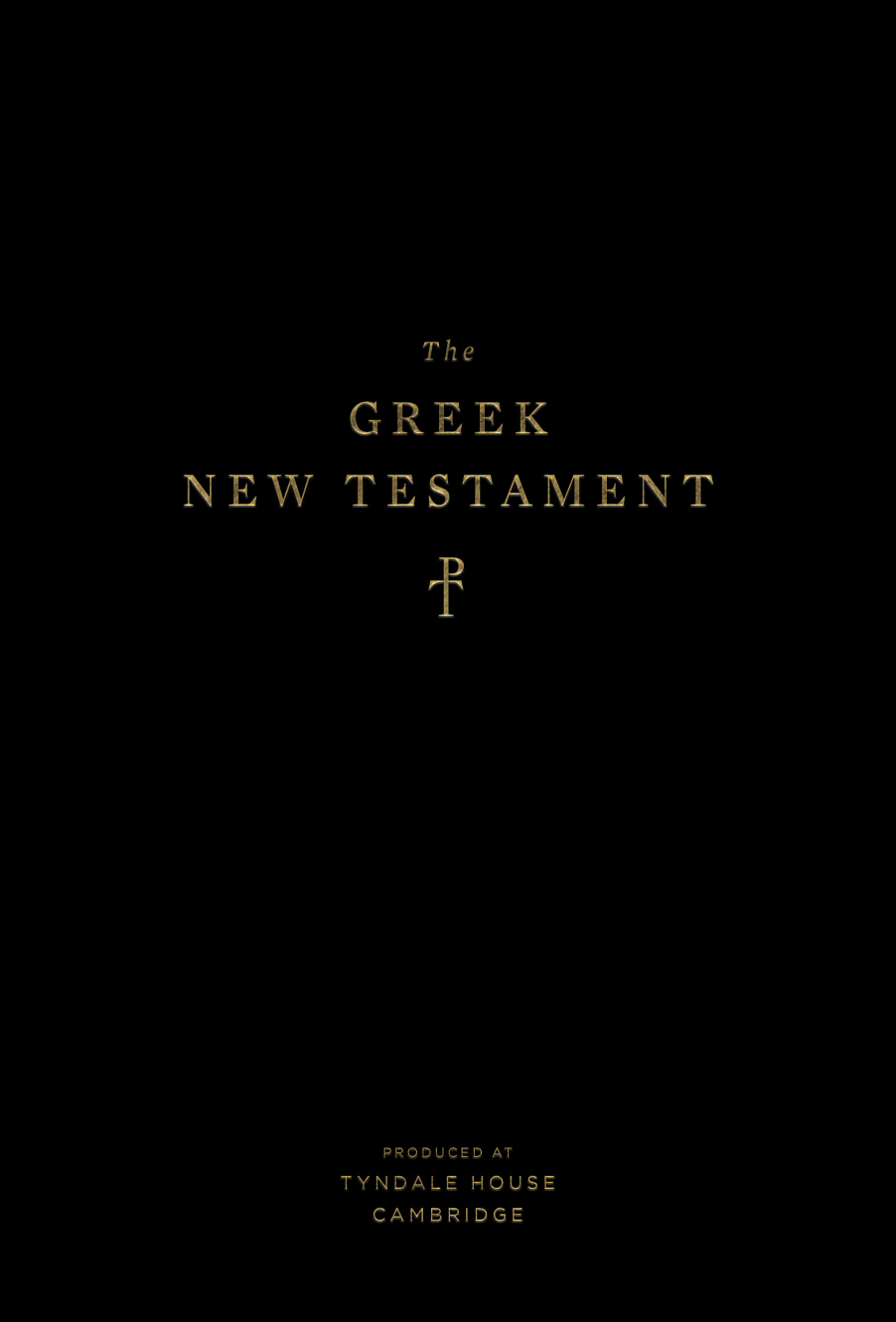 Already, text-critical scholars have published initial reviews including:
Peter Gurry, PhD | Assistant Professor of New Testament, Phoenix Seminary
Larry Hurtado, PhD | Emeritus Professor of New Testament Language, Literature, and Theology, University of Edinburgh
Daniel B. Wallace, PhD | Executive Director, CSNTM, and Senior Research Professor of New Testament Studies, Dallas Theological Seminary
We are glad that CSNTM's digital library was useful for the committee as they examined the manuscript evidence. We commend this volume as a unique contribution to be used alongside the other major critical editions. We also believe it would make an excellent gift for the New Testament scholar, pastor, or seminarian in your life.
You can order it on Amazon.