Additional manuscripts digitized by the Center for the Study of New Testament Manuscripts have just been added to our collection. These include 10 manuscripts from the National Library of Greece in Athens, the site of our 2015-16 digitization project.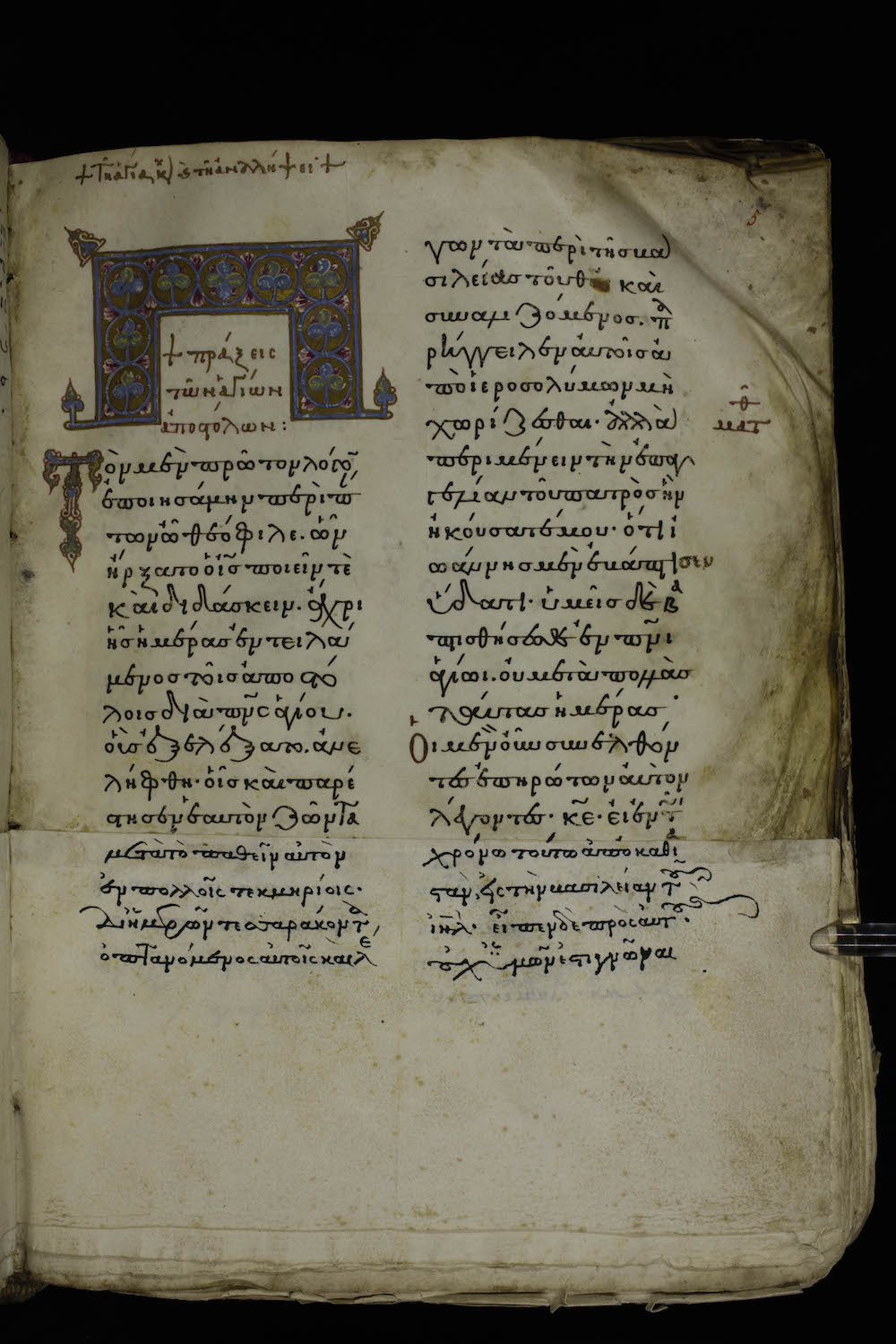 Above is the beginning of Acts in GA 1611. This manuscript has had quite a life! The first 30-35 leaves have been charred by fire and one-third of every leaf is missing (with some original leaves missing entirely). However, the manuscript was not discarded. Later scribes did the painstaking work to restore the bottom part of each leaf, even writing in missing lines of text covered over by the repair paper.
These images have now become part of our growing searchable library, which gives everyone free access to the best available digital images of New Testament manuscripts.