Additional manuscripts digitized by the Center for the Study of New Testament Manuscripts have just been added to our collection. These include 10 manuscripts from the National Library of Greece in Athens, the site of our 2015-16 digitization project.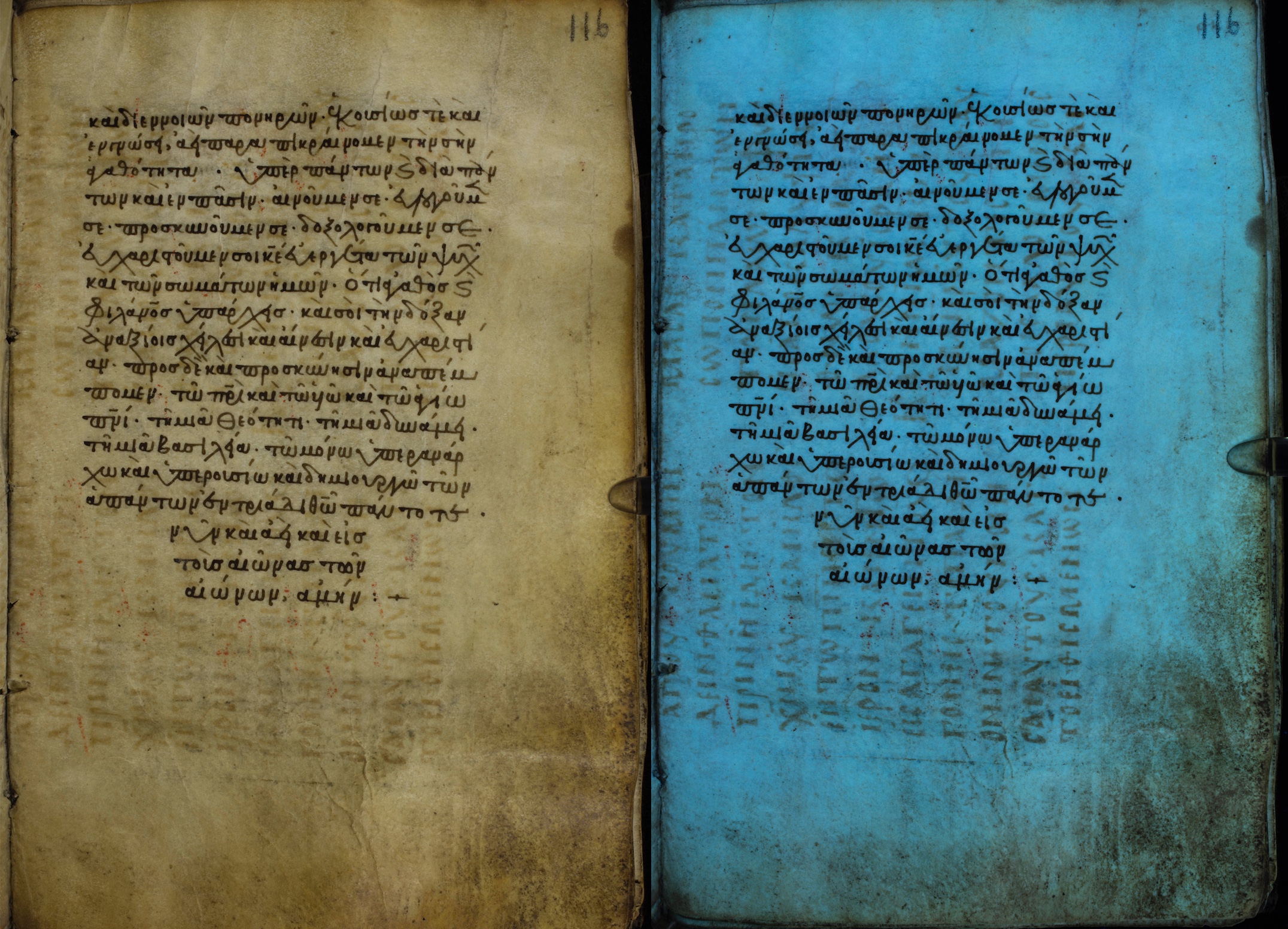 Above is a leaf from GA Lect 444, a majuscule lectionary from the 10th century. As you can see, this manuscript is a palimpsest, so the original text (GA Lect 444) was scraped away and a different text (a liturgical book) was written over it by a later scribe. CSNTM digitized this manuscript using ultraviolet lighting in order to help scholars decipher the text more easily. Images of the entire manuscript, both with and without UV, have now been posted.
These images have now become part of our growing searchable library, which gives everyone free access to the best available digital images of New Testament manuscripts.