One of the most exciting aspects of each expedition is discovering new manuscripts. Dr. Daniel B. Wallace, the executive director of the Center for the Study of New Testament Manuscripts (CSNTM), personally inspects each manuscript that will be digitized. During this intensive first-hand study of each manuscript, Dr. Wallace has found numerous New Testament manuscripts that were previously unknown to the broader scholarly community. Sometimes these are tucked away inside of a codex along with another manuscript. At other times, an entire codex had not previously been recognized as a NT manuscript.
After making a discovery, CSNTM partners with the Institute for New Testament Textual Research (INTF) to add the new manuscript to the INTF Liste—the official catalogue of all Greek NT manuscripts. This involves assigning the discovery a Gregory-Aland (GA) number, which is the way that scholars commonly refer to each manuscript.
We are glad to announce that INTF has just added four of our discoveries to the Liste. These manuscripts were discovered during our expedition at the National Library of Greece (NLG) in 2015–16. Below is a list of the manuscripts, with both their NLG shelf number and new GA number, along with a brief description of the manuscript.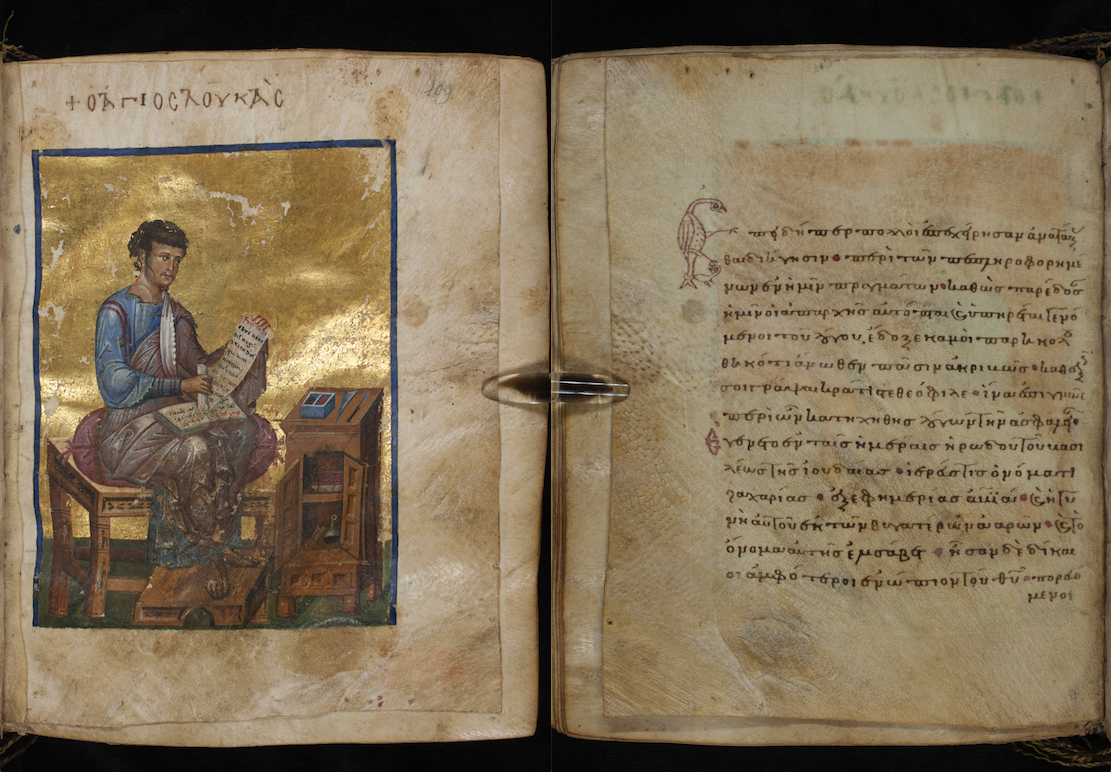 Front and back of GA 2933: An Icon of Luke and Luke 1:1-6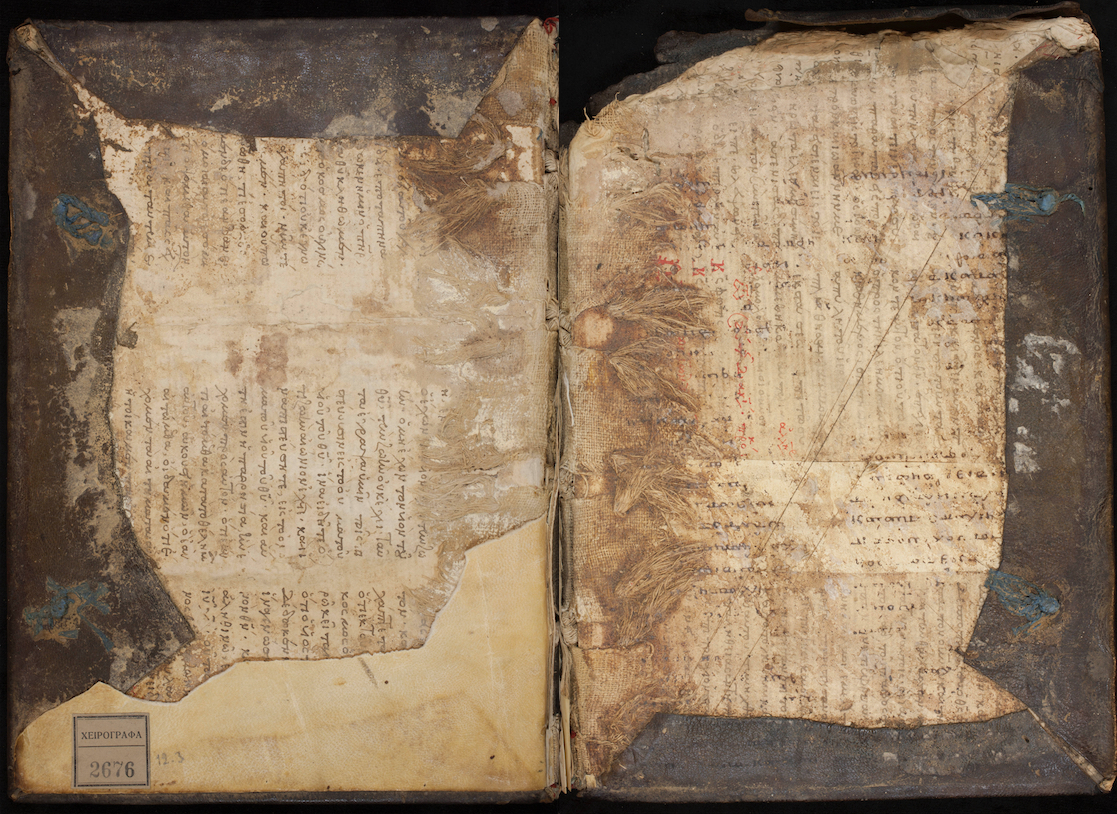 Leaves from GA 2934 at the front and back of the GA Lect 1813 codex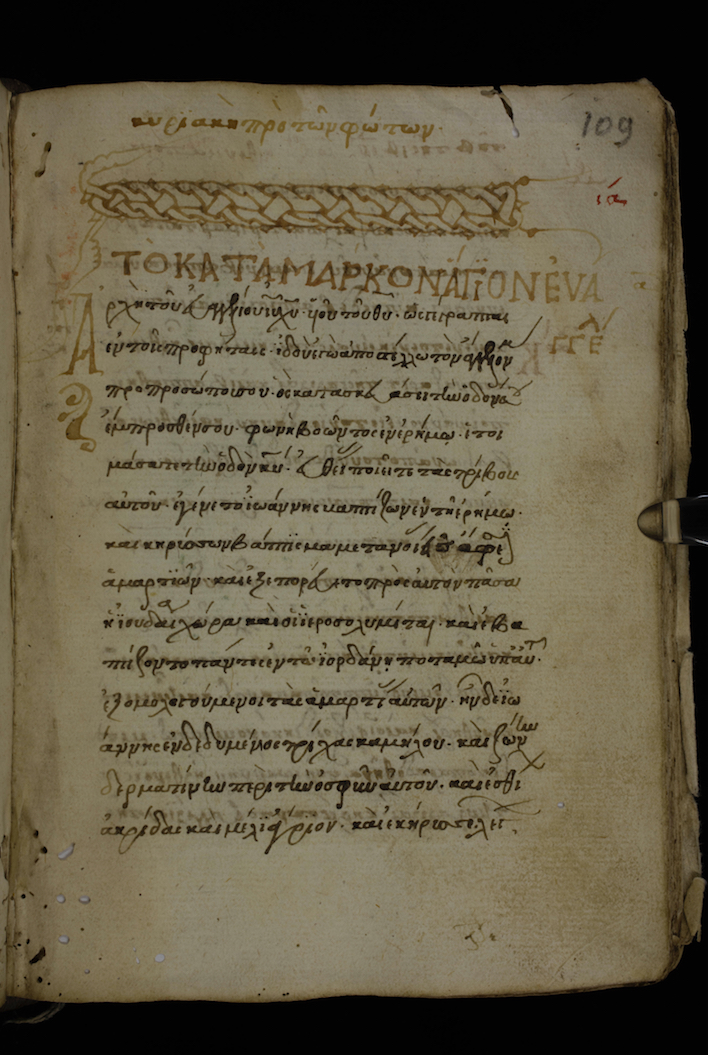 Beginning of the Gospel of Mark in GA 2935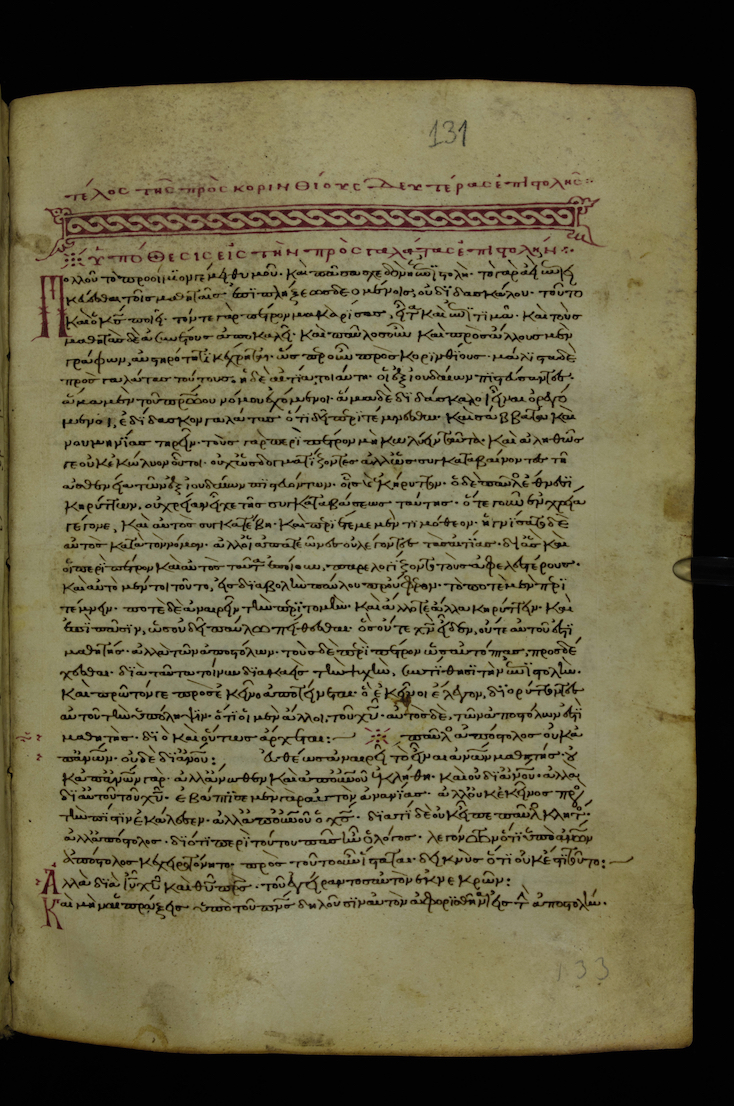 Beginning of Galatians in GA 2936
We hope that you will enjoy viewing these newly catalogued manuscripts in our Digital Library. If you would like to read more about them, please see the INTF Virtual Manuscript Room blog here.