By Daniel B. Wallace
One of the best things about working with a highly motivated and talented staff is that they also have ambitious plans and tremendous opportunities for the future. And so it is for Andrew Bobo, who is leaving the Center to pursue a PhD in Politics at the University of Dallas.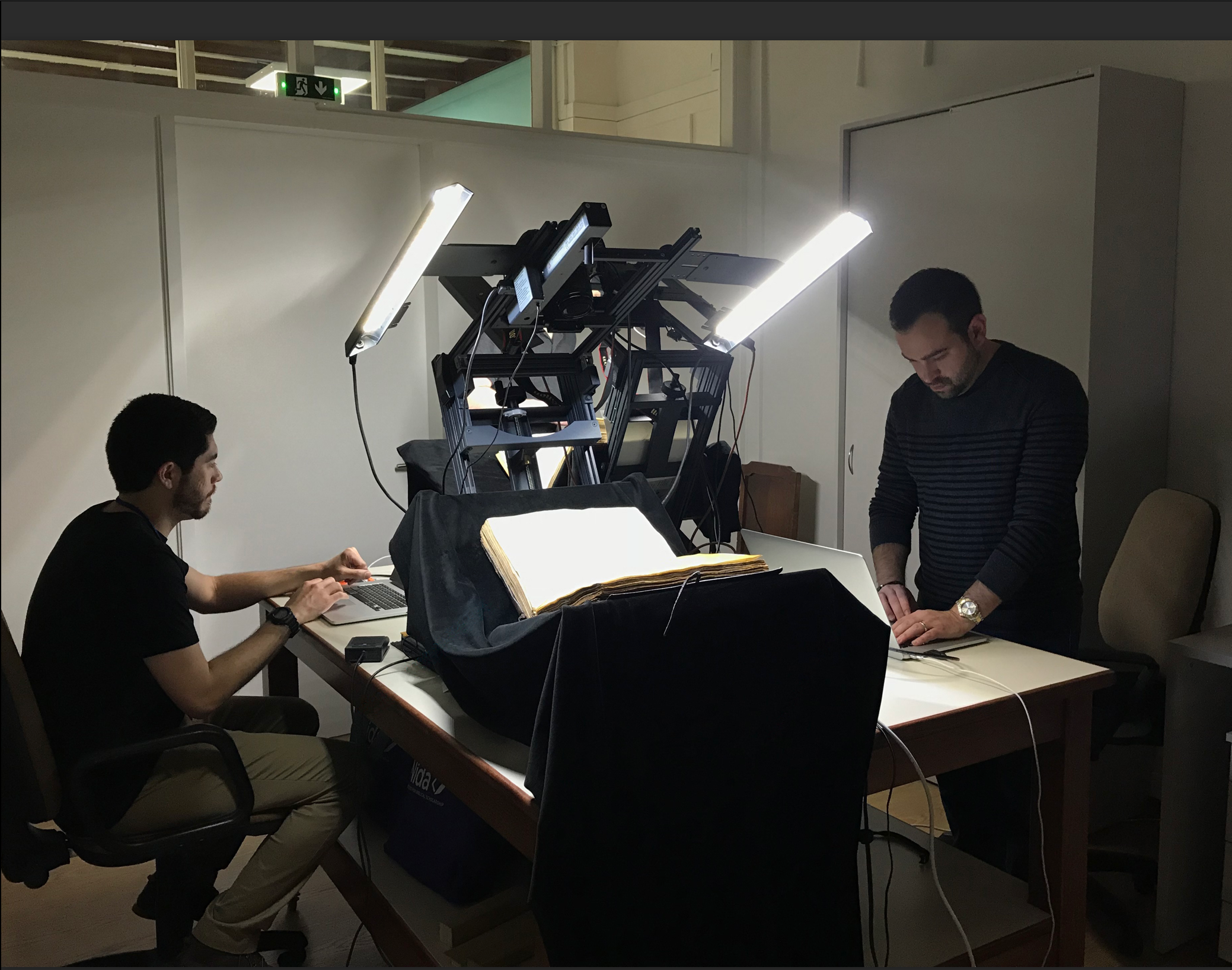 Andrew Bobo (left) at the Library of the Hellenic Parliament
Andrew has played an integral role at the Center for the Study of New Testament Manuscripts for the past 5 years, primarily in the role of Research Coordinator. His work touched many areas of the organization.
Andrew managed the internship program, overseeing the work flows for each graduate student and mentoring them individually. He also worked tirelessly to improve the internship experience. Among his creative and insightful suggestions were his proposal and implementation of a revision and refocusing of the program to better prepare students for future doctoral studies and careers in the academy.
Andrew also took primary responsibility for managing our growing archive of manuscript images and also coordinating with the scholars and publishers who needed assistance using the collection. As our collection expanded under his watch, our archiving system needed to be revamped. Andrew explored options for CSNTM, and then overhauled the entire system which created greater security for the data and made backup more efficient for the whole team.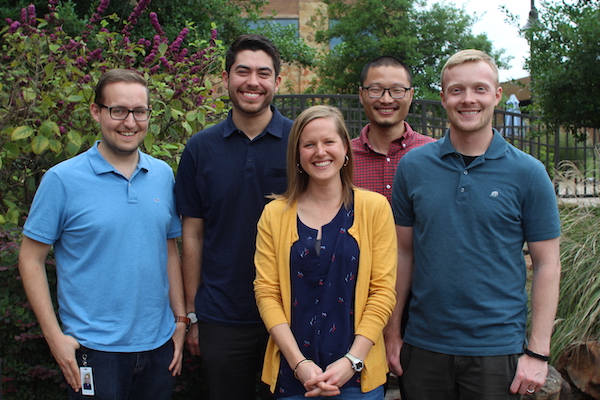 Andrew Bobo (second from left) with the 2018–2019 interns and Andrew Patton
Andrew also played a part in multiple digitization expeditions. He was a part of the team that digitized at the National Library of Greece (2015–2016) and then at the Library of the Hellenic Parliament (2018). He developed a skill for capturing images quickly and accurately, which contributed to the success of both expeditions.
Finally, where you might know Andrew is as an author of the "From the Library" posts on our blog. Andrew helped create, with Andy Patton, this series of blog posts that describes interesting and unique features in Greek New Testament manuscripts digitized by CSNTM. These short articles bring manuscripts to life with interesting information for everyday readers and also for experts in New Testament textual criticism. Since the series started in 2016, I have been delighted to read these posts and learn from Andrew.
Suffice it to say, Andrew has had an industrious and impactful five years at the Center. But what we will miss most is the depth of kindness, thinking, and patience that he brought to the team. We wish him all the best in his doctoral program and look forward to the impact he will have as a researcher and teacher.