At CSNTM, we are constantly working to improve our website. Making manuscripts available for everyone begins with digitization, but merely having beautiful images is not enough. We want people to be able to find what they need quickly and easily. That is why we have integrated robust search features into our website.
One of our website's best search helps is the "Jump to Book" feature.
"Jump to Book" allows you to navigate a manuscript's text by jumping quickly to the beginning of a biblical book within the codex. When you are looking for a manuscript's reading in a specific verse, this can be an excellent way to cut down on time spent searching through the manuscript.
Here's an example of how to use the feature. Imagine that you wanted to find a reading from 2 Timothy within GA 794. This is what you would do:
Step 1: Navigate to the Manuscripts Page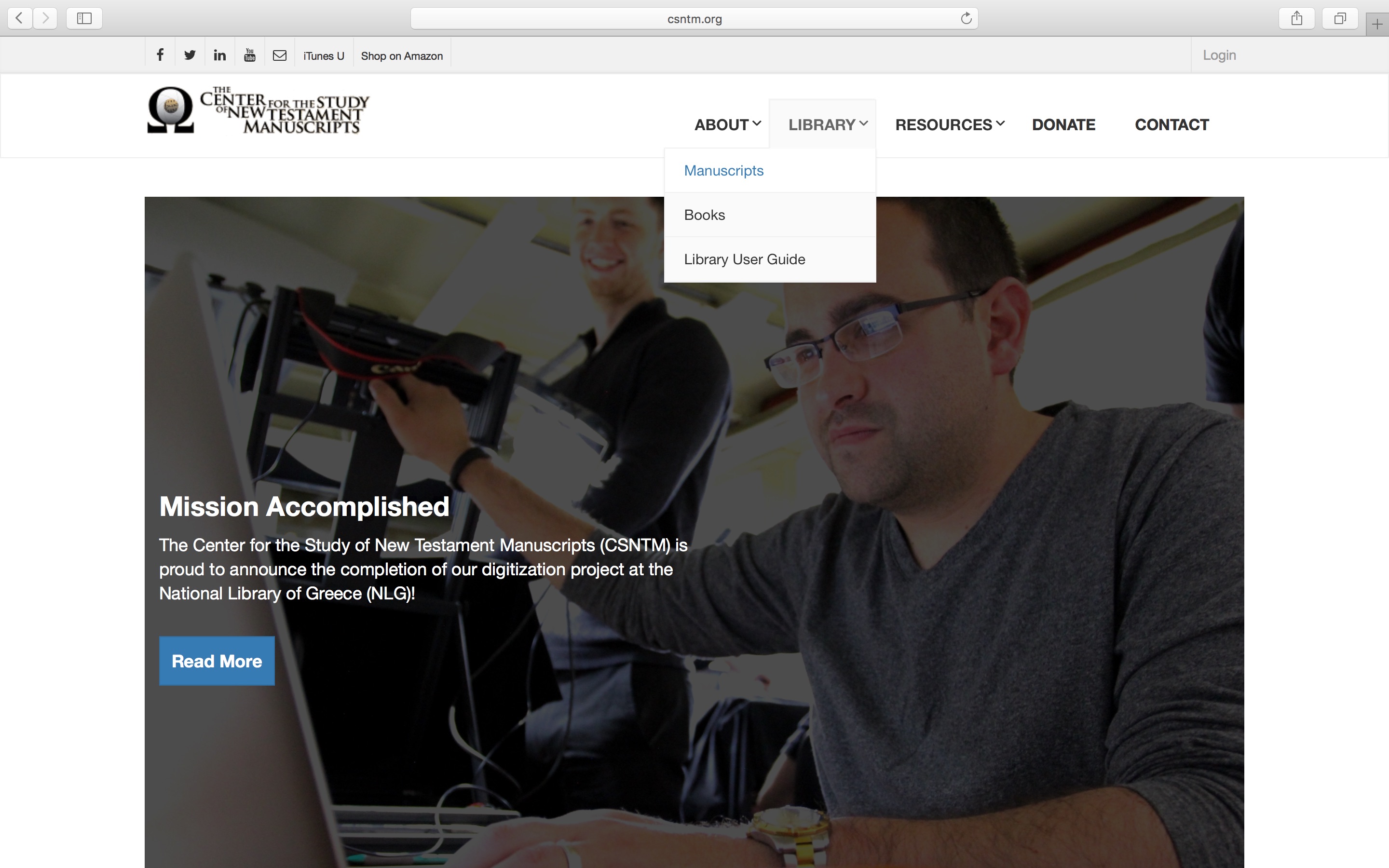 Step 2: Find GA 794 Using the Search Bar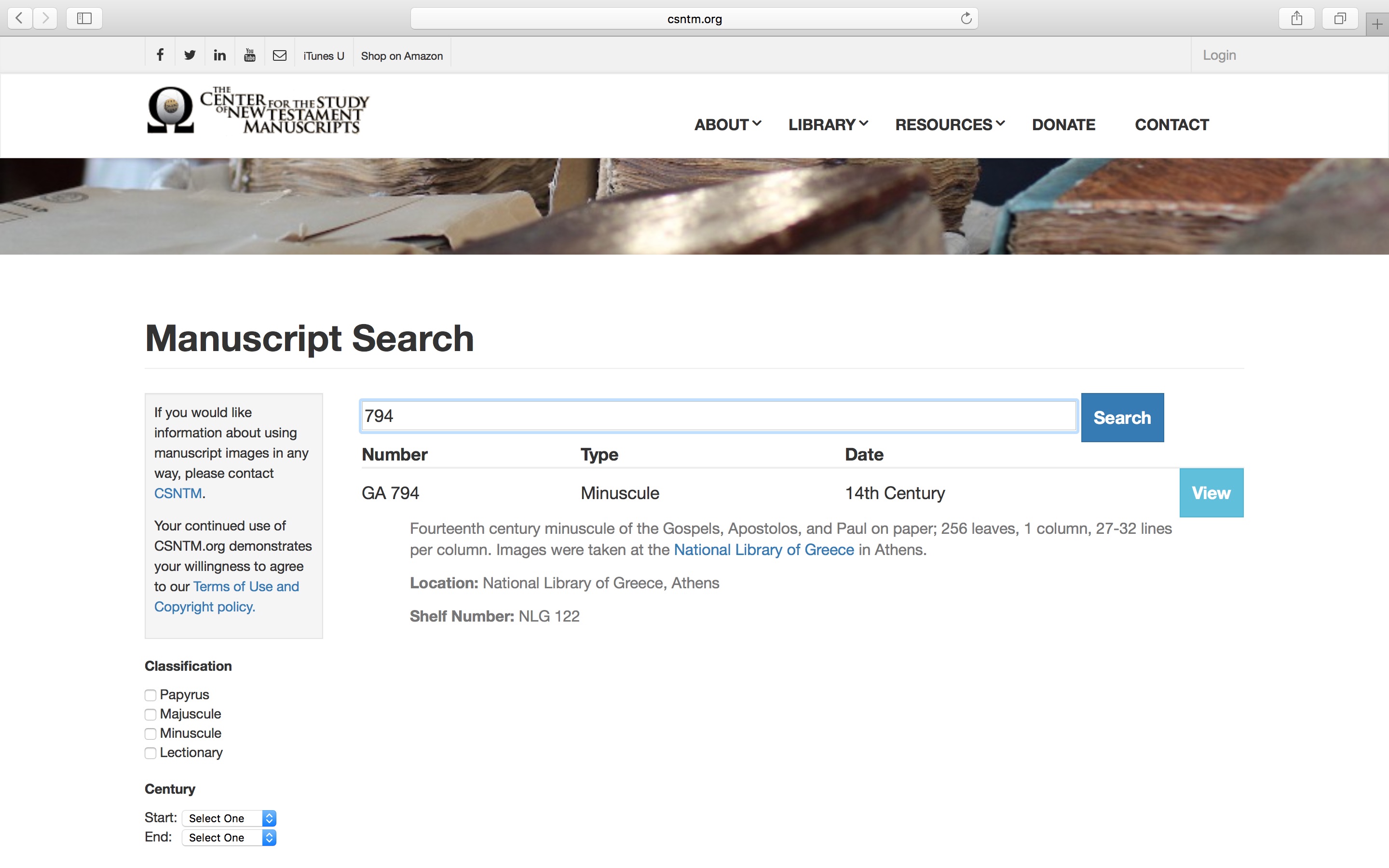 Step 3: Enter the Manuscript Viewer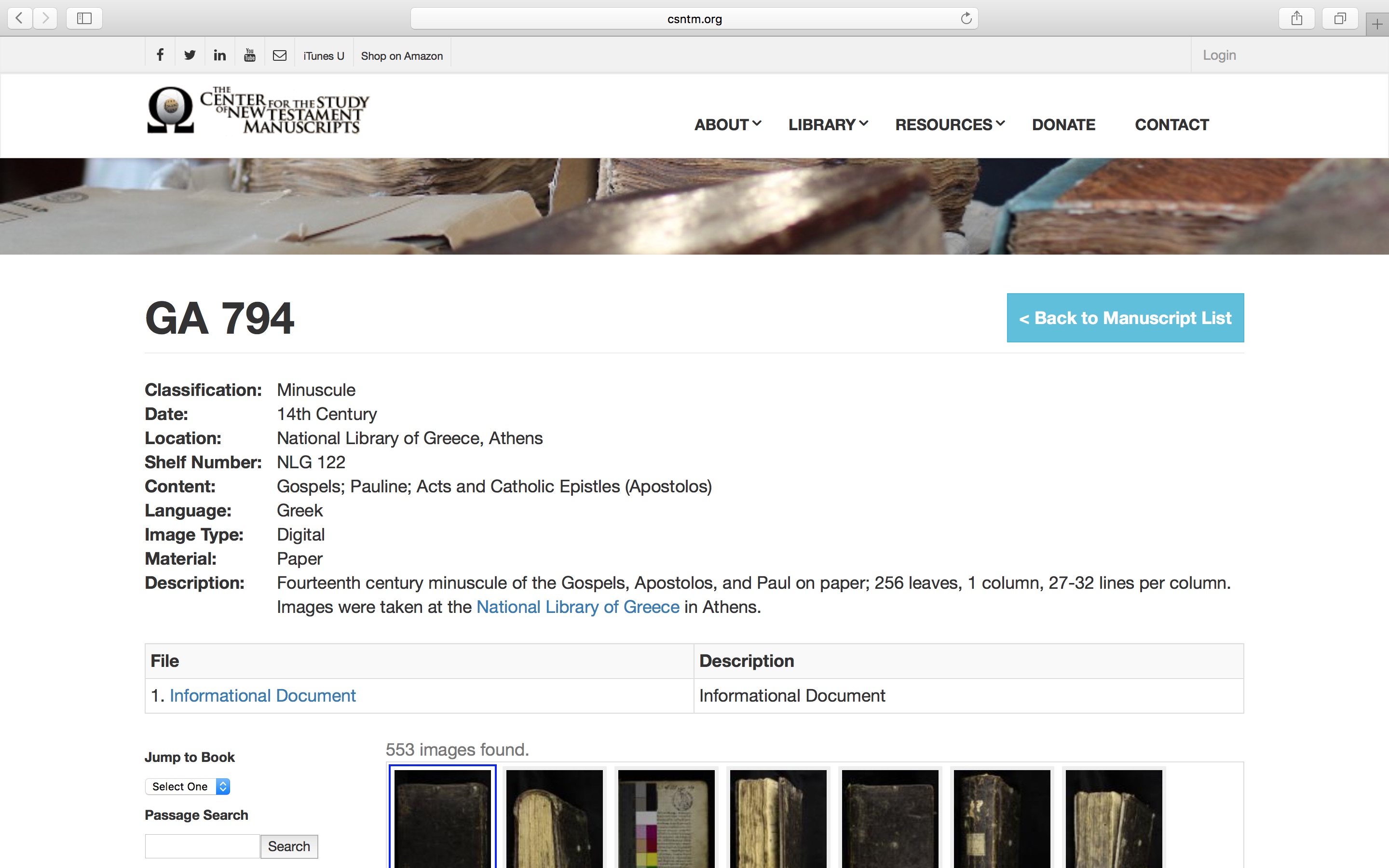 Step 4: Scroll to 2 Timothy ("2Tim") in Jump to Book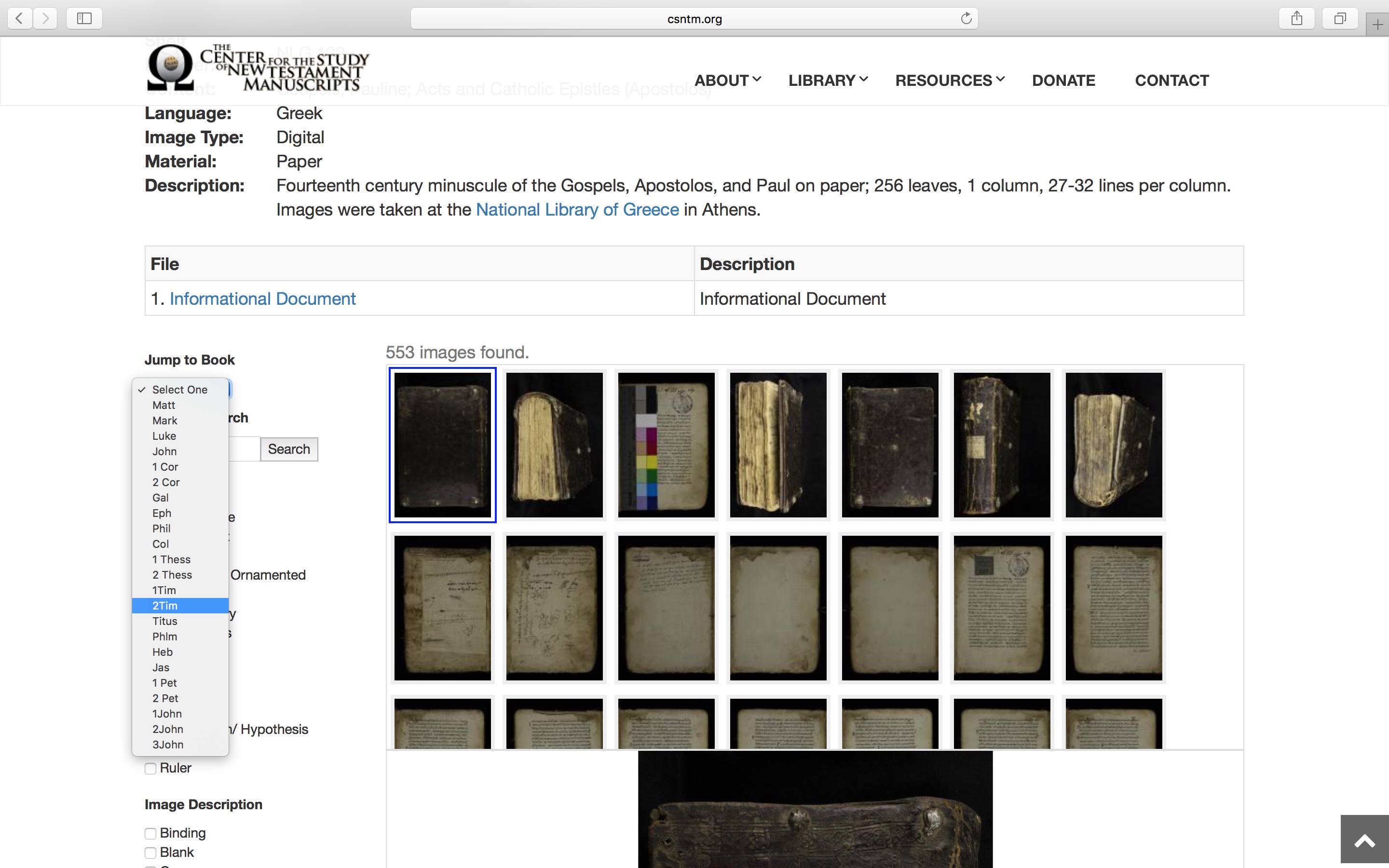 Step 5: Begin Reading!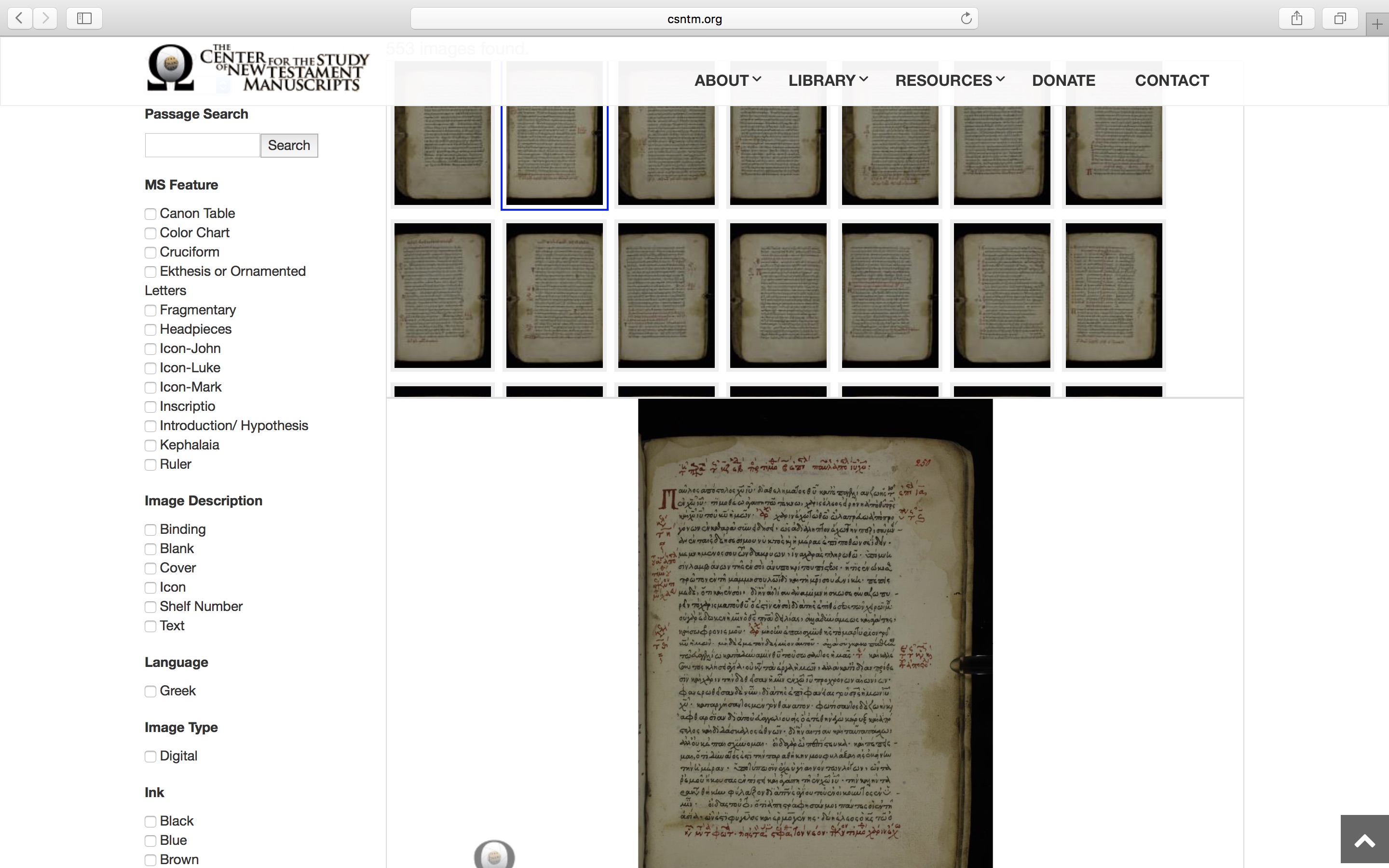 Now that you are at the beginning of 2 Timothy, you can begin looking through the text for the specific verse you want to find. Within manuscripts that have not yet been fully indexed (i.e., not yet having every verse on every page tagged), this is a nice way to find what you need. It is available on all of the new manuscripts from the National Library of Greece, all papyri, many of the majuscules, and almost all manuscripts digitized since 2011.
If you ever have questions about how to find what you need on our website, please email manuscripts@csntm.org. We're glad to help!